Our history
The largest airgun manufacturer in Europe
Back in the late 1880's, when we were known as Antonio Casas, S.A., we started out making a variety of lead products in Barcelona, Spain. In 1950, we started to specialize in high quality airgun pellets for the European market.
As we expanded, we formed a new company, Industrias El Gamo, and began making high quality performance airguns. In 1961 the first Gamo airguns were introduced in the Spanish market, but in short time, we became popular not only in Spain but also the rest of countries in Europe, starting to export airguns in 1963. Today Gamo is the largest airgun manufacturer in Europe. Shooters in over 50 countries all over the world use our air rifles and air pistols.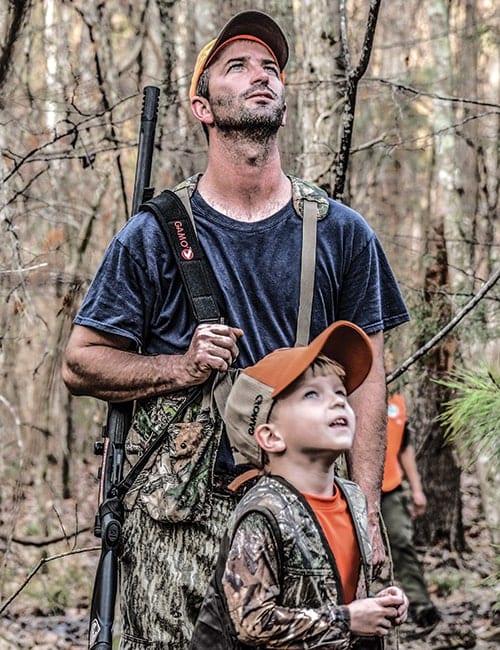 Proven under fire
One of the reasons for our success is that we produce and inspect each of our components and make all of our own metal parts. European Walnut and Beech are used for our air rifle stocks. The wood from the air rifle is processed and shaped by fully computerized machinery
Strict Quality Control procedures are followed to ensure the best possible product reaches you. Every 1-2 hours, each air gun undergoes a thorough check. Random air guns are put through our torture tests. Before final packaging, every airgun is closely re-inspected for quality, power, accuracy and finish.
Random air guns from each model line are put through our torture tests, including shooting them 10,000 times. Then they are carefully inspected for deterioration and wear. Before final packaging, every air gun is closely inspected again for overall quality, power, accuracy and finish.
The shots heard around the world
Gamo is a world leadaer in the production of top quality, accurate airgun ammunition. An airgun is only as good as the airgun pellets it shoots. And that is the reason why for decades, Gamo has used the most updated methods to produce the best bulk-packed air gun pellets in the world.
Our Mission is to become long-term partners with our customers, delivering the finest products, the latest technology supported by unparalleled customer service.
The GAMO timeline
1889. ACSA is founded to produce high quality lead
1950. Antonio Casas Serra, our founding father's son decides to produce high quality airgun pellets, due to the growing European airgun market.
1959. As a consequence of family and business considerations based on an existing lead source factory founded in 1889, Industrias El Gamo S.A. is born.
1961. The first Gamo airguns are introduced to the Spanish market, with immediate acceptance due to their inherent quality and superior performance. The first steps are directed toward the manufacturingof air rifles in sequence (totally interchangeable pieces), having as the principal goal a high quality product at a medium/low price, to make it the sport of shooting with airguns more accessible and therefore more popular.
1963. The company initiates its first exports sales to the United Kingdom, and continues to add credence to the Gamo name through its participation in the European international shows. Gamo airguns continue to reach the European markets and beyond.
1970's. A dealer's network is created in more than 40 countries.
1980's. Gamo begins business relations and collaborations with similar manufacturers in Great Britain, the USA, Germany and Brasil.
1982. Due to the enormous increase in production, the pellet factory is moved to a larger site in a new industrial park with the company's wood processing plant, which manufactures the stocks, following closely behind.
1995. GAMO USA CORPORATION is born. After various attempts to distribute Gamo products in the United States, and knowing of the positive acceptance in Europe, Gamo decides to acquire a North American distributorship and create a new Gamo company.
2007. The private equity group MCH invested in Industrias El Gamo in order to consolidate the brand leadership and also to boost its expansion plans.
2013. MCH Private Equity sold Gamo Outdoor, S.L. (Gamo, BSA Guns, BSA Optics brands) to Bruckmann, Rosser, Sherill & Co, a New York-based private equity firm.
2016. Bruckmann, Rosser, Sherill & Co acquired Daisy Outdoor Products, strengthening their position in the outdoor and shooting industry,
Today Gamo is the largest manufacturer of pellets in the world and the largest manufacturer of airguns in Europe. Competing successfully worldwide, Gamo airguns can be found in more than fifty countries. Throughout its growth, Gamo airguns have undergone constant improvements, always.